Thorness Bay Holiday Park
Thorness Lane, Thorness, Cowes. PO31 8NJ


Thorness Bay Holiday Park is one of the four holiday parks which we have on the Isle of Wight. You really are spoilt when you stay at Thorness Bay as it has such a wide range of fantastic attractions to explore. Let the sea breeze whisk you away as you enjoy a peaceful walk down the coastal path into Cowes. Or travel a little further and take a look at The Needles, for a truly stunning view take the chair lift and you won't be disappointed. If you don't want to venture so far the park has its own access to a private bay, where you can have a picnic and splash in the sea. Whatever it is you're looking for on your holiday, I'm sure you'll find it at Thorness Bay Holiday Park.
Thorness Bay Holiday Park location
Need some help from our specialist advisors?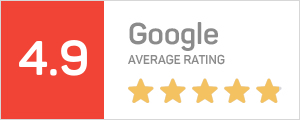 By becoming a NACO Member, you'll have exclusive access to our team of specialist advisors who can help with every aspect of owning your static caravan, from pitch fee increases to faults with your unit.
Join thousands of other happy NACO members across the UK for just £30 a year!
Got a question? Speak to our team of static caravan specialists
Mon to Fri 9am to 5pm
Sat & Bank Holidays 9am to 1pm