Static Caravan Advice & Support
In addition to our FREE articles and guides about Static Caravan onwership, NACO Members also benefit from access to a wide selection of online resources and PDF downloads in our members only area. Learn more about the benefits of joining NACO today!
Search our FREE advice and guideance articles covering a wide range of topics about static caravan ownership.
Need some help from our specialist advisors?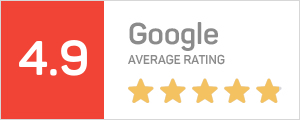 By becoming a NACO Member, you'll have exclusive access to our team of specialist advisors who can help with every aspect of owning your static caravan, from pitch fee increases to faults with your unit.
Our member only benefits include;
Unlimited advice and support from our team of specialists by phone or email
Discounted member only Insurance Rates
Discounts from leading retailers and caravan manufacturers
Access to member only guideance notes and useful PDF downloads
Sell or Rent your static caravan on our website
Quarterly member magazine
Join thousands of other happy NACO members across the UK for just £30 a year!
Got a question? Speak to our team of static caravan specialists
Mon to Fri 9am to 5pm
Sat & Bank Holidays 9am to 1pm
Why choose NACO to insure your static caravan or holiday lodge?
We pride ourselves on providing the best level of customer service for static caravan insurance, advice and support for all of our members.
Don't just take our word for it, read what our members have to say.