Lower Hyde Holiday Park
Landguard Road, Shanklin. PO37 7LL


Just down the road from the seaside town of Shanklin on the Isle of Wight is the beautiful Lower Hyde Holiday Park. You get the sense of "two in one" at this park as you can use all the facilities at the nearby Landguard Holiday Park; only a short walk away. The Isle of Wight boasts some of the most beautiful landscape that UK has to offer, choose between walking through the beautiful woodland scenery to relaxing at the nearby beaches. The holiday park itself is similar and hosts a variety of fantastic facilities, dive into the large outdoor pool, swim some lengths or just splash around with the little ones, if that's not enough then speed down flume. When it's time to eat you've got a whole host of options to choose from, either head to the Barnhouse Bar & Restaurant for a bite to eat; if you stretch your legs a little bit further head down to Landguard and enjoy a bite to eat at the Granary Restaurant & Takeaway and Oasis Sports Bar.
Lower Hyde Holiday Park location
Need some help from our specialist advisors?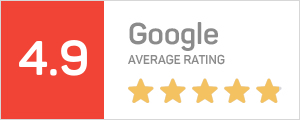 By becoming a NACO Member, you'll have exclusive access to our team of specialist advisors who can help with every aspect of owning your static caravan, from pitch fee increases to faults with your unit.
Join thousands of other happy NACO members across the UK for just £30 a year!
Got a question? Speak to our team of static caravan specialists
Mon to Fri 9am to 5pm
Sat & Bank Holidays 9am to 1pm