To grit or not to grit
Issues to consider when deciding whether or not to grit on parks
For residential parks under the Written Statement, park owners have an obligation 'to keep and maintain' communal parts of the park and to use 'best endeavours to… maintain the facilities and services available to the pitch' – this includes any work necessary to keep facilities in proper working order.
Park owners therefore have a duty to maintain the road network but what is not clear is whether 'maintaining' extends to clearing snow and ice. The courts have indicated that Highway Authorities (which have similar duties to maintain roads) were not specifically liable for snow and ice on roads in the absence of a specific Act of Parliament – which suggests that park owners will also not be liable.
In addition, the standard Written Statement for residential parks specifically allows for temporary failures to maintain facilities (such as roads) where they are for reasons outside the park owner's control. This may cover newly icy roads but is less convincing if a road has been allowed to stay icy for more than a few hours.
For all types of park (residential, holiday and touring), park owners also owe a wider general duty to visitors and residents to ensure they will be reasonably safe in using the park under the Occupiers Liability Act. This is unlikely to mean that park owners have to grit, but if snow and ice are a known problem then they could be liable if they do not put up warning signs.
BH&HPA members might think the safest answer is simply to grit the roads to avoid potential claims. This is generally right – but with one important warning. Once park owners start to grit park roads regularly, customers may come to rely on this and, should the gritting ever stop, park owners could find themselves more likely to be sued than if they had never started.
The Association would suggest that BH&HPA members discuss these points with their insurance company as it will usually be them who would handle any claim. BH&HPA members do not want to find themselves in a position whereby the insurer will not cover the claim because they have failed to comply with the terms of the policy.
Gareth Birch of JLT's Compass Scheme commented that, 'whether park roads and paths are gritted or not, any claim arising would be dealt on its own merits and there is no instruction or condition under the Compass policy either way. JLT recommend that roads and pathways are gritted, not because this will absolve the park from any threat of liability but simply because it will reduce the likelihood of any slips that may occur'.
Need some help from our specialist advisors?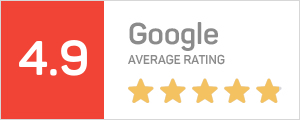 By becoming a NACO Member, you'll have exclusive access to our team of specialist advisors who can help with every aspect of owning your static caravan, from pitch fee increases to faults with your unit.
Our member only benefits include;
Unlimited advice and support from our team of specialists by phone or email
Discounted member only Insurance Rates
Discounts from leading retailers and caravan manufacturers
Access to member only guideance notes and useful PDF downloads
Sell or Rent your static caravan on our website
Quarterly member magazine
Join thousands of other happy NACO members across the UK for just £30 a year!
Got a question? Speak to our team of static caravan specialists
Mon to Fri 9am to 5pm
Sat & Bank Holidays 9am to 1pm