Static Holiday Caravan Park Disconnection Costs
What does my holiday park owner mean by "Dis-Connection and/or Removal"?
You may have come across this term in your pitch licence agreement or in other correspondence from your park and wondered what this means! - Well, this is the process of the disconnection of supply of services i.e. gas, electric, water and sewerage to your holiday home as well as the process of removing your static holiday home from its pitch, generally for relocation or removal.
When your park/pitch licence agreement makes reference to this term it will normally come about in 1 of 3 scenarios;
In the event for the sale of your static holiday home.
When your static holiday home is for any reason to be removed from park.
Where the caravan owner has breached the terms of their licence agreement.
In any one of the above events, a charge will be made to you by your park to cover the cost of the dis-connection of services to your holiday home and/or arranging the removal of your caravan from its pitch.
Upon much research we have found that the charges made in this regard can vary dramatically from park to park and the cost of course is also dependant on 'what's included' which again can vary greatly.
Based on information submitted on many occasions by our NACO members and our Advice Team's subsequent research into the charges, we have established that they range anywhere from £250(+VAT), up to a staggering £2000(+VAT).
The park ideally will have documented the charge and what is encompasses within your pitch licence agreement so that you are made aware of all relevant information/future charges upon your initial purchase of your holiday home, however in instances where this information has been omitted from the agreement or where no agreement is in place it can come as a bit of a shock!
We have below addressed the 3 most common questions relating to this topic which we hope will assist you.
I feel the park are overcharging me, what can I do?
In the first instance you should write to your park to ask for a breakdown of the charge -you are within your rights to ask questions about what the fee encompasses. Once you have received their response, and if you remain unhappy with the park's charge you can challenge it.
Firstly, you must obtain (ideally) 2 written quotations from appropriate contractor relating to dis-connection and removal of the holiday home and submit them to your park. The park then have the opportunity to revise their charge. If they see fit not to reduce the charge please contact NACO for our further guidance and assistance as there may be scope of approach to Trading Standards to evidence the charge as unfair.
Can I do the disconnection myself?
Parks will not allow private individuals to undertake these works for valid reason, safety. Parks must maintain the safety of individuals and their property on the park ground therefore they will instruct trained members of staff or a qualified outside contractor to fulfil the works required (all of which should be covered by the relevant insurances to cover any incident that may occur).
Can I arrange my own contractor to undertake the works?
Rarely will the park permit outside contractors to undertake these services. However in the event that they do grant permission it is likely to be on the basis that you have obtained and submitted a full quote supplied by your contractor which will include proof of details of the date and works to be undertaken, proof of appropriate insurances and a full risk assessment. You should obtain written confirmation that the park has approved your contractor.
I'm worried the park will damage my caravan during transit?
If this is a concern for you the best thing to do is to arrange to be present on the day of the move and ensure that you have photographed the interior & exterior of the unit in situe and again once it has been re-positioned. In the unlikely event that damage occurs you will then have documentary evidence allowing you to pursue a potential claim.
If you would like to discuss Dis-connection and Removal in more detail, please do not hesitate in giving our Advice Team a call!
Need some help from our specialist advisors?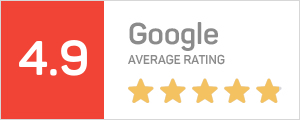 By becoming a NACO Member, you'll have exclusive access to our team of specialist advisors who can help with every aspect of owning your static caravan, from pitch fee increases to faults with your unit.
Our member only benefits include;
Unlimited advice and support from our team of specialists by phone or email
Discounted member only Insurance Rates
Discounts from leading retailers and caravan manufacturers
Access to member only guideance notes and useful PDF downloads
Sell or Rent your static caravan on our website
Quarterly member magazine
Join thousands of other happy NACO members across the UK for just £30 a year!
Got a question? Speak to our team of static caravan specialists
Mon to Fri 9am to 5pm
Sat & Bank Holidays 9am to 1pm