Frequently Asked Questions about buying a Static Caravan
Here's our list of static holiday caravan FAQ's…
Once I've purchased my holiday caravan are there any additional costs?
The number one cost associated with owning a static caravan is the pitch fee. Pitch fees vary greatly across the UK depending on location, pitch position and facilities. Ensure that you investigate this carefully before buying. There will also be other associated costs such as gas, electric, insurance water & rates. It's essential that all these costs are documented in a formal way, such as a written agreement or contract.
How long are holiday parks open for?
A park's period of occupancy is determined by the local authority and, again, varies greatly across the country. Many parks are open for between 8 & 10 months while there is a growing trend for year-round occupancy. Make sure that you ask the question and ensure that the park's opening period is confirmed in a written contract.
Can I live in my caravan?
This is a hot topic at the minute and the simple answer is no. Static holiday caravans are not built to residential standards, and more importantly, you won't be afforded the protection of the mobile homes act. If you're thinking of living in a mobile home, make sure you choose a residentially licensed park with the appropriate written statement.
How long can I keep my caravan on the pitch?
Many holiday parks maintain age limits and in the current climate 15 years is considered a 'good innings'. Some park operators choose not to have an age limit and allow you to remain on the pitch as long as you like so long as you adhere to the terms of your agreement and maintain the lodge or caravan. However, it's likely that this will be determined by your pitch licence and it's vitally important that you make sure that you get this confirmed in writing. Security of tenure can be negotiable, so ensure that you make it part of the deal!
Can I sell my caravan?
Yes. Your licence agreement will detail the procedure for undertaking a private sale. If you do not get given a written contract, the ability to sell the caravan on its pitch may well be compromised and you'll have to revert to your park operator for guidance. Once again, this illustrates the importance of getting everything in writing.
Do I need to insure my static caravan?
Yes. Most parks will make it a condition of your pitch licence to insure your caravan or lodge. It's vitally important that you have public liability insurance, and all good static caravan insurers will include this within their policy wording.
Can I rent or sublet the caravan?
In most cases, yes. Parks generally encourage this as a way for owners to subsidise their pitch fees and other costs. Be careful when presented with 'guaranteed lets' or 'Return on Investment' (ROI) schemes. Make sure that you seek independent advice before purchasing as a 'buy to let'.
Can I loan my caravan to my friends and family?
Yes!!! This is one of the key reasons most people purchase a holiday caravan or holiday home.
Does a holiday caravan or lodge require maintenance?
Caravans and lodges are manufactured to high standards and there are many things that won't need much or any maintenance. Many manufacturers now offer extended warranties although this won't cover you for wear & tear. Make sure that you get the relevant manufacturer's handbook which will detail aspects of maintenance and care.
How can I finance my caravan or lodge?
Most parks will have a tie-in with a finance company that will assist with spreading the cost of the purchase. However, these finance schemes can be very costly in terms of interest. Make sure that you seek independent advice before purchasing with a finance agreement. Solicitors and IFA's will be able to give assistance, or speak to NACO for independent advice.
Do I need a TV license for my caravan?
As long as you have a TV license registered at an address somewhere in the UK then you do not need another one registered at your holiday caravan.
Buying a holiday caravan or lodge is a generally a large financial investment, make sure that you are adequately prepared and ask all the right questions.
The National Association of Caravan Owners (NACO) is set up to further the aims of static holiday caravan owners across the UK. If you need advice or guidance give us a call today to see how we can help - 01255 820 321.

Thinking about buying a Static Caravan?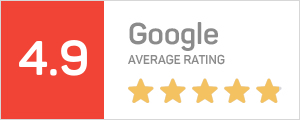 Download our FREE Static Caravan Buyers Guide today! Our useful buyers guide contains help and advice on;
How to choose the right Park
How to choose the right Caravan
Costs involved in purchasing a Static Caravan
Advice on Finance Options and Agreements
Before making a purchase make sure your download our handy buyers guide PDF.
Got a question about purchasing a static caravan? Speak to our team of static caravan specialists
Mon to Fri 9am to 5pm
Sat & Bank Holidays 9am to 1pm