Eviction & Termination Guidance for Caravan Holiday Parks
Whether you have decided to sell you caravan or have found yourself in the unfortunate position whereby your park have advised you that you can no longer keep your holiday home on the park it's important that you are aware of your rights and obligations in order that both you and the park take the appropriate steps.
When YOU decide to Terminate your position at the park
If you have decided to leave the park for ANY reason, the first thing you must do is refer to your pitch licence agreement (should you have one) – this document will advise you step by step as to your commitments on how you must proceed.
The first thing you must to do is provide written notice to your park of your intention to leave. Include information as to whether you will be re-locating your caravan or selling your caravan, the relevant dates, details as to if the caravan is subject to any outstanding finance agreement (inclusive of reference numbers etc.) and any other prudent information. You should also invite the park to confirm any important information which you should be made aware of i.e. charges etc.
When the PARK may terminate your position on the park
If the park considers you, or anyone using your holiday home to be in serious breach of your obligations they may feel it necessary to either terminate your agreement with immediate effect or to serve you a notice of eviction from the park. This is normally only done in cases of a serious nature for example, where violence has been used or in the case of a series of minor breaches, for example, failing to keep your account up to date.
In the event of minor breaches – it is normal practice for the park to confirm these instances in writing, also noting that continued failure to remedy the situation will amount to your agreement to station your holiday home being terminated.
In the event of a serious breach – you could find yourself with short notice to remove your caravan from the park, if this should happen the first question you will ask yourself is WHAT CAN I DO?!
Most importantly, ask them to confirm it in writing. It is important that the park formalise the reason for the breach and advise you of the actions they now expect you to take.
If you accept that you are in breach of your agreement with the park and find them to be acting in accordance with the agreement, you need just to make the relevant arrangements to remove your caravan from the park as per the park's instruction.
If you do not accept that you are in breach of your agreement – GET IN TOUCH WITH NACO'S ADVICE TEAM FOR IMMEDIATE GUIDANCE! In some situations a resolve can be mediated, this can be tricky to achieve - especially as there is usually a history that amounts to the breach or relationships between yourselves and the park having broken down meaning it is difficult to communicate to effectively to achieve either a retraction of the termination/eviction or at the very least a more agreeable outcome.
THE MOST IMPORTANT THING TO BEAR IN MIND IF YOU ARE UNFORUNATE ENOUGH TO ENCOUNTER THIS UNFORTUNATE SITUATION IS TO ACT PROFESSIONALLY AND IMMEDIATELY – TIME IS OF THE ESSENCE!
Need some help from our specialist advisors?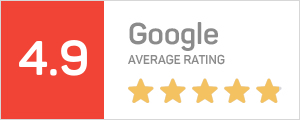 By becoming a NACO Member, you'll have exclusive access to our team of specialist advisors who can help with every aspect of owning your static caravan, from pitch fee increases to faults with your unit.
Our member only benefits include;
Unlimited advice and support from our team of specialists by phone or email
Discounted member only Insurance Rates
Discounts from leading retailers and caravan manufacturers
Access to member only guideance notes and useful PDF downloads
Sell or Rent your static caravan on our website
Quarterly member magazine
Join thousands of other happy NACO members across the UK for just £30 a year!
Got a question? Speak to our team of static caravan specialists
Mon to Fri 9am to 5pm
Sat & Bank Holidays 9am to 1pm