Decking and Skirting Advice
Decking & Skirting
This article aims to advise members about decking and skirting at caravan parks. We hope that it helps you with your situation. However, if you read through the information and would rather discuss your issues with a member of our Advice Team, just give us a call.
When considering your choice of decking here are some key things to consider:
Contractual Obligations
Check your pitch licence agreement to see whether you need to follow any guidelines or requirements. Most agreements require that all additional installations, such as decking and skirting have the permission of the park operator prior to installation.
Material
Wooden decking is often cheaper than other materials and the natural appearance can blend in well in a countryside or woodland setting. Fire risk is an obvious concern for caravan and park owners alike. Metal structures are another option with many shapes and sizes available.
Size
Check with your park about requirements that they may have. It would not be unreasonable for them to require some a plan to demonstrate the proposed structure – check out our plan submission form on the member section of the website. This is also a good idea even if not required at your park, as you can demonstrate the permission for the structure has been sought, and granted.
Manufacturer / Supplier
Many parks insist on certain products, manufacturers or companies to supply and erect decking. We have always said that this type of requirement is unfair and restrictive. This opinion is shared by the OFT in its Guidance on Unfair Terms in Holiday Caravan Agreements (OFT 734) where it states:
"Tying in 5.7. Caravan owners have expressed concerns about arbitrary controls over services and supplies, or misrepresentations about the need for them to make changes to accessories already installed. While park owners may wish to protect the park from unsightly or unsafe additions to the caravans or the pitch, such as storage facilities, we consider that they should not seek to be the sole suppliers of acceptable accessories. We object to terms that, without good reason, bind the caravan owners to purchase goods from the park owner."
It would not be unreasonable for the park to ask that they make the park aware when they are 'on-site'. To find a contractor, either speak to your park operator or fellow caravan owners. With more companies having a wealth of information and pictures on their websites, a search on the Internet may well be a good idea.
NOTE: Whilst the above document (OFT 734) has been withdrawn – due the OFT being 'closed' – it's still a credible benchmark for fairness that can be used in conjunction with current unfair terms legislation.
Ventilation
The BH&HPA provide guidance to park operators in a document titled:
Guidelines of Good Practice for the Transportation, Movement, Siting, De-siting and Commissioning of Single Unit Caravan Holiday Homes. With regard to skirting around the base of a caravan, the BH&HPA state:
20 BASE SKIRTING
20.1 Subject to any particular planning, site licence or contractual requirements, should the park or caravan holiday home owner wish to fit a skirting wall between ground level and the underside of the floor of the caravan holiday home, it is imperative to ensure adequate ventilation at points relative to each room, regardless of the materials used. As a general rule, skirting ventilators should provide at least twice the lowlevel fixed area ventilation as is provided in the caravan holiday home as low as possible within the skirting wall. Where the caravan is sited on sloping ground, any gases accumulating beneath it will pool at the lowest point, therefore it is essential that adequate ventilation is provided at that point.
20.2 There should be cross-flow ventilation to provide plenty of air movement under the caravan holiday home. The specification for ventilation in caravan holiday homes is detailed in EN721 which is available form the British Standards Institution (BSI).
20.3 Such ventilation is necessary to help provide proper draught for gas appliances as is mandatory by law. It also minimises condensation and allows any gases, fumes, etc. to escape in the event of any leaks that may occur inside the caravan holiday home.

Need some help from our specialist advisors?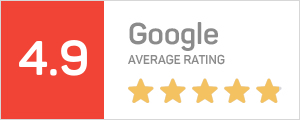 By becoming a NACO Member, you'll have exclusive access to our team of specialist advisors who can help with every aspect of owning your static caravan, from pitch fee increases to faults with your unit.
Our member only benefits include;
Unlimited advice and support from our team of specialists by phone or email
Discounted member only Insurance Rates
Discounts from leading retailers and caravan manufacturers
Access to member only guideance notes and useful PDF downloads
Sell or Rent your static caravan on our website
Quarterly member magazine
Join thousands of other happy NACO members across the UK for just £30 a year!
Got a question? Speak to our team of static caravan specialists
Mon to Fri 9am to 5pm
Sat & Bank Holidays 9am to 1pm