Advice on siting a Static Holiday Caravan or Lodge
In most cases your caravan or lodge will be sited on your behalf by your park operator or supplier who should be consulted if you require further advice or have any concerns about on siting. Do not attempt to alter any aspect of the siting of your caravan or lodge – the following material is merely for information purposes. Further information may also be found within the manufacturer's handbook if you have one.
It is best practice for the lodge or caravan to be sited in accordance with the code of practice for the transportation, siting and commissioning of caravan holiday homes, a copy of which is available via the National Caravan Council or the British Holiday & Home Parks Association.
Your holiday home should be sited on a correctly prepared standing of suitable material which should provide adequate support for the unit placed upon it.
Jacks, stands and blocks should be placed under the chassis in line with the vertical chassis member where indicated. All loading points must have a level finish in order to take the supports.
Some of the larger, longer holiday homes require additional support or axle stands at mid-points.
Once the holiday home is correctly positioned on he pitch with the corner steadies lowered, it should be jacked up (using a hydraulic jack or similar) under the main axle only, jacking one side at a time. When each side of the holiday home has been raised sufficiently to enable the wheel(s) to spin freely, solid concrete blocks should be placed on the main longitudinal chassis beams where cross-braced either side of the axle (4 positions). A small packing piece of suitable material should be placed between the top of the concrete block and the underside of the chassis to cushion the weight and reduce the transmission of vibration.
When both sides of the main axle have been jacked up correctly, with the corner steadies adjusted, the holiday home should be leveled laterally and longitudinally, using a spirit level. Packers such as hardwood etc. can be used to level where necessary. Heavy duty axle stands should then be used as indicated.
Under no circumstances should the corner steadies be used as a permanent means of support.
If the holiday home is not level it could result in interior and exterior doors not opening and closing properly and may also affect large windows.
In some locations you may want to anchor your holiday home to the base. Some park owners insist on this procedure and some insurance policies require it for the peril 'storm' to be in place. Anchor points are located approximately 1 meter from the front and rear of the main longitudinal chassis members.
IMPORTANT: it is the responsibility of the park Operator/Dealer to check the holiday home is sited level in accordance with the relevant guidelines. If you are concerned about your caravan or lodge, please contact your park manager. If this is unsuccessful, NACO members can utilize our Advice Team for further support and guidance.
Need some help from our specialist advisors?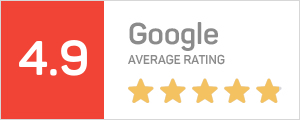 By becoming a NACO Member, you'll have exclusive access to our team of specialist advisors who can help with every aspect of owning your static caravan, from pitch fee increases to faults with your unit.
Our member only benefits include;
Unlimited advice and support from our team of specialists by phone or email
Discounted member only Insurance Rates
Discounts from leading retailers and caravan manufacturers
Access to member only guideance notes and useful PDF downloads
Sell or Rent your static caravan on our website
Quarterly member magazine
Join thousands of other happy NACO members across the UK for just £30 a year!
Got a question? Speak to our team of static caravan specialists
Mon to Fri 9am to 5pm
Sat & Bank Holidays 9am to 1pm