Advice on buying a Static Holiday Caravan
There are many things to consider if you're buying a static holiday caravan in the UK and we've put together a guide that covers some important points that you'll need to consider…
The Park
The location of the park where your caravan will be sited is an important decision. If you are planning to visit regularly, it should be within easy travelling distance. This may mean looking at train and bus timetables if you don't drive.
Look for any grading that the park has and whether it is a member of the British Holiday & Home Parks Association (BH&HPA) or the National Caravan Council (NCC). Speak to other caravan owners at the park and if possible consider taking a short break at potential parks to gauge how you would feel about spending your leisure time there.
The Caravan
Consider the price, age, features and condition of the caravan. Are you going to purchase new or second hand? (Keep an eye out for prices of all the new models in our magazine). Regular industry shows have a great number of manufacturers on display and are great ways to take a look at all the
new features that the industry has to offer. Models vary in size, style, quality and price. Ultimately, it'll be up to you to find your perfect match.
The Costs
Owning a holiday caravan is a great way for you and your family to get away from it all. You will however need to consider ongoing costs and outgoings and ask the following questions:
How much is the pitch fee and what does it cover?
Is the first year's fee included in the sale price?
Are electricity and water included and how are they billed?
Are there any other fees or charges – if so what are they for and when do they have to be paid?
Finance
If you are going to take out a finance agreement to purchase your holiday caravan then make sure that you read the small print and take advice about its terms. It is essential to retain a copy of the agreement.
The Agreement
Holiday caravan owners are not covered by the Mobile Homes Act (1983) so it's important that you ensure you have an agreement that covers things like pitch fees and how long you can station your caravan on the pitch.
The agreement should be in writing and should be easy to understand – it's no good signing up to something that doesn't make sense to you. Don't be tempted into a 'gentleman's agreement' over a handshake – black and white confirmation of your rights and responsibilities should be secured prior to handing over any money.
Buying a holiday caravan is a long-term commitment so the agreement governing your pitch occupation deserves careful scrutiny. Make sure that you understand everything that you are agreeing to and obtain a copy of the contract to review at your leisure. If you are unsure, speak to our Advice
Team or contact a solicitor.
Thinking about buying a Static Caravan?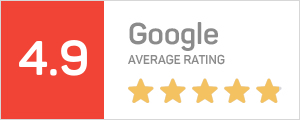 Download our FREE Static Caravan Buyers Guide today! Our useful buyers guide contains help and advice on;
How to choose the right Park
How to choose the right Caravan
Costs involved in purchasing a Static Caravan
Advice on Finance Options and Agreements
Before making a purchase make sure your download our handy buyers guide PDF.
Got a question about purchasing a static caravan? Speak to our team of static caravan specialists
Mon to Fri 9am to 5pm
Sat & Bank Holidays 9am to 1pm