West Bay Holiday Park
West Bay, Bridport. DT6 4HB


Next door to a quiet harbour in the heart of Dorset is the amazing West Bay Holiday Park, live the seaside dream as you make this your next seaside holiday destination; the local area is brimming with amazing local delicacies to try, from fish and chips to cider and ice cream. Head down to the beach, only a 200m walk away and experience first-hand the Golden Cliffs, as seen in the hit TV drama Broadchurch. Play on the beach either in front or beside it and spend the day relaxing in the glorious sunshine, or you can walk up the steep gradient to the top of the cliff and view some of the most breath-taking views that Dorset has to offer. If you fancy a spot of golf or a horse ride down the beach, the nearby attractions are perfect for the whole family to have a fantastic holiday. Back on-park watch the evening entertainment in the Riverside Club after you've enjoyed a lovely al fresco meal in the outdoor patio area.
West Bay Holiday Park location
Need some help from our specialist advisors?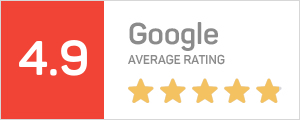 By becoming a NACO Member, you'll have exclusive access to our team of specialist advisors who can help with every aspect of owning your static caravan, from pitch fee increases to faults with your unit.
Join thousands of other happy NACO members across the UK for just £30 a year!
Got a question? Speak to our team of static caravan specialists
Mon to Fri 9am to 5pm
Sat & Bank Holidays 9am to 1pm