Storm Precautions at Holiday Caravan Parks

With gale force winds sweeping across the UK this week and severe weather warnings firmly in place, we want to make sure you have a few handy hints to help you to secure your holiday caravan as best as possible giving you peace of mind during the blast of winter weather!
You should ensure the exterior of your caravan is ready for any potential storms at this time.
Things to consider are…
Are your Skylights shut properly?
All windows & doors should also be secured to prevent damage by storms rattling the units
Any aerials brackets should be checked. If your caravan is in a particularly exposed position you may want to remove the aerial over the winter period.
Secure any loose guttering/ down-pipes etc
Other Items that should be checked & secured are…
Sheds
Skirting
Deckings/Verandahs
Storage Boxes
Fences
Gas Bottles
Garden Furniture
Any loose items should be locked away in your sheds/storage boxes or in the caravan itself to prevent potential damage to your caravan or any neighbouring caravans from debris hitting the external panels etc.
If you are on a site were it necessary to have you unit anchored, the anchor points should also be checked.
Also be aware of any and trees plants that surround your caravan, if the proximity of these causes you concern, you should advise your park both verbally and in writing.
It is also extremely important to know what your insurance policy covers to make sure you have taken sufficient precautions yourself – some policies will place conditions on storm and winter weather cover.
After the event…
Check for detached, displaced or cracked guttering and replace or repair it as soon as possible to avoid water leaking onto vulnerable areas or steps/pavements which can then become very dangerous during a freeze.
Look for loose, dislodged or missing panels. Also check your roof for punctures and loose panelling. Damage to your roof leaves your caravan open to the elements and could cause damage inside which will not become apparent for some time. If you are concerned, or have difficulty with the assessment of your caravan, ask your park manager for advice and assistance.
Cracked or suspect tree branches in close proximity should be checked to avoid subsequent danger or damage to you or your caravan. Make sure that you get professional advice from a tree surgeon or arboriculturalist if in doubt.
Need some help from our specialist advisors?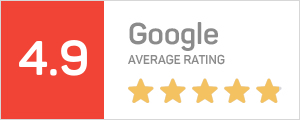 By becoming a NACO Member, you'll have exclusive access to our team of specialist advisors who can help with every aspect of owning your static caravan, from pitch fee increases to faults with your unit.
Our member only benefits include;
Unlimited advice and support from our team of specialists by phone or email
Discounted member only Insurance Rates
Discounts from leading retailers and caravan manufacturers
Access to member only guideance notes and useful PDF downloads
Sell or Rent your static caravan on our website
Quarterly member magazine
Join thousands of other happy NACO members across the UK for just £30 a year!
Got a question? Speak to our team of static caravan specialists
Mon to Fri 9am to 5pm
Sat & Bank Holidays 9am to 1pm