Static Caravan Chassis Care and Maintenance
Taking care of your static caravan's chassis.
First off, let's go over the basics…
Broadly speaking static holiday caravans will be manufactured with a chassis that has either been painted, part-galvanised or fully galvanised.
A painted steel chassis will need to be regularly maintained in accordance with manufacturer guidelines, and is obviously going to be the most susceptible to corrosion.
Part galvanised or pre-galvanisation is a process where the component parts of the chassis are galvanised prior to being welded together. Part–galvanised chassis are made from pre-coated galvanised steel. When cut the steel leaves an exposed /unprotected edge. Some manufacturers specify this material as it provides a higher level of corrosion protection than painted chassis.
A fully galvanised chassis is one that is constructed and then 'hot-dipped' in its entirety. This is by far the best option to offer the highest level of protection from rust and corrosion, and is particularly useful if your holiday caravan is sited in an exposed location. Only fully Hot-dipped and NGII chassis provide 100% galvanised protection.
All chassis will require some periodic maintenance. It is essential your chassis is inspected when first sited to ensure the structure has not been damaged and the finish is intact. Scratches to the paint finish should be sprayed over immediately to prevent premature corrosion. Regular minor maintenance should be anticipated in order to achieve the required life to first major maintenance.
Periodically we also recommend you grease the corner steady worm screw's hitch and axle stubs. Further information on ISO12944 can be found in our download section. The chassis should be inspected at point of delivery. Any damage to the structure or the paint finish should be notified to holiday home manufacturer.
Siting
The holiday home should be sited in accordance with NCC Code of Practice for the Transportation, Siting and Commissioning of Caravan Holiday Homes and as per the Holiday Home manufacturer's handbook.
Jacking points are provided to assist the siting process. They are marked on the chassis by a red label. (Jacking & Support point). The chassis should be supported by placing axle stands or concrete blocks under the longitudinal beam of the chassis at the points indicated by a yellow label (Support point).
The chassis should be secured using the holding down points provided. They are marked on the chassis by a yellow and black label. (Holding Down Point). Failure to use these locations may cause damage and invalidate the warranty. Corner steadies are only to be used to assist siting. They are not designed to provide a means of permanent support.
It is recommended the chassis be checked annually for any signs of damage or corrosion. The chassis should be touched up using paint conforming to specification ISO 12944 C4. Compliant paint can be obtained from Bankside Patterson by calling their customer services department on 01964 545454 or email services@bankside-patterson.co.uk
Areas requiring repainting should be prepared using a wire brush or abrasive paper to remove rust and flaking paint. Primer should be applied before repainting.
Depending on manufacturer's specification, your holiday home may have been constructed using a Pre – Galvanised chassis. Exposed cut edges are not galvanised and will in time show a fine cosmetic film of rust. The appearance of rust on these edges will not affect the rest of the chassis. To minimise this cosmetic appearance we suggest applying grease/oil to welded areas and cut edges.
Periodic Lubrication
Corner Steadies/Jack stands – Clean, grease and wind each of the four corner steadies/Jack stands through their full range of movement to guard against corrosion and stiffness. Jockey wheel – Clean and oil all moving parts. Hitch head – Clean and oil hitch handle and grease ball area. Wheels and wheel stubs. - Protect tyres from direct sunlight. Tyre pressures should be maintained at the level indicated on the wheel hub. If wheels are removed after siting then protect the wheel stub with grease.
Need some help from our specialist advisors?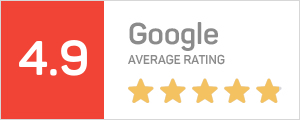 By becoming a NACO Member, you'll have exclusive access to our team of specialist advisors who can help with every aspect of owning your static caravan, from pitch fee increases to faults with your unit.
Our member only benefits include;
Unlimited advice and support from our team of specialists by phone or email
Discounted member only Insurance Rates
Discounts from leading retailers and caravan manufacturers
Access to member only guideance notes and useful PDF downloads
Sell or Rent your static caravan on our website
Quarterly member magazine
Join thousands of other happy NACO members across the UK for just £30 a year!
Got a question? Speak to our team of static caravan specialists
Mon to Fri 9am to 5pm
Sat & Bank Holidays 9am to 1pm