Small Claims and Static Caravans
From April 2013 there was a major change for people making a small claim in that the limit has been increased from a £5000 to double that, now standing at £10000 (with the exception of Personal Injury claim which remains at a maximum of £1000). In fact there is further discussion that should this recently implemented limit prove successful there maybe scope to increase the limit again in the future up to £15000.
This is great news for static caravan owners, as in many situations, demonstrable monetary losses are often more than £5,000 and people may have been previously put off by the prospect of legal fees.
NACO's advice team note the immediate benefit this can have in relation to holiday caravan owners that have suffered a loss as a result of their caravan ownership – a small claim can be made up of a number of factors, but mainly it would be in connection to a monetary loss – looking at situations such as…
Compensation for faulty services provided
Compensation for faulty goods
Disputes over works not completed
When should I consider a small claim action?
Well, if you have experienced a situation at your caravan whereby you consider yourself to be suffering a loss and have taken appropriate measures to attempt to remedy the situation (i.e. writing to your park and or Head Office advising for your request/complaint) by giving the park/manufacturer the opportunity to resolve the issue, and cannot find satisfaction through negotiation within a suitable timeframe (normally 1 month) then you may be able to pursue the matter via the small claims track.
Remember, legal action is always a last resort – amicable discussion towards a conciliatory solution is always the best way.
However, if this is something you would like further information on, please feel free to call or email the Advice Team at NACO advice@nacoservices.com.
Alternatively, you can obtain a full guide on how to submit a claim form from your local Citizens Advice Bureau or via their comprehensive guide on their website: http://www.adviceguide.org.uk
Need some help from our specialist advisors?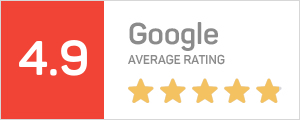 By becoming a NACO Member, you'll have exclusive access to our team of specialist advisors who can help with every aspect of owning your static caravan, from pitch fee increases to faults with your unit.
Our member only benefits include;
Unlimited advice and support from our team of specialists by phone or email
Discounted member only Insurance Rates
Discounts from leading retailers and caravan manufacturers
Access to member only guideance notes and useful PDF downloads
Sell or Rent your static caravan on our website
Quarterly member magazine
Join thousands of other happy NACO members across the UK for just £30 a year!
Got a question? Speak to our team of static caravan specialists
Mon to Fri 9am to 5pm
Sat & Bank Holidays 9am to 1pm