NACO Service Standards - Owners Associations
Given that NACO is the largest association of static caravan owners and strives to get bigger, in order to better represent our members, one might think we would give only a grudging welcome to caravan owners' associations as they emerge on holiday parks across the UK.
However, we have found them to be of benefit to their members locally and thus all caravan owners at their park. This has a rippling-out effect and can be helpful to caravan owners throughout the UK.
So, what are the do's and don'ts of Owners' Associations? The initial objective on forming an association is to have it recognised by the park management. It's no good having dozens of ideas, holding monthly meetings and starting a website if the park refuses to listen.
The first step to acceptance is for the association to be properly constituted. This means electing a Chairman, Secretary and Treasurer to form a committee along with several other good-hearted caravan owners. The Chairman will generally be the voice of the association when dealing with outside bodies (e.g. the park or NACO), the Secretary will co-ordinate meetings and probably minute them. Since you will need to charge a small subscription to cover incidental expenses, the Treasurer will be in charge of funds and keeping appropriate records
It is likely that the park management would object to the constitution of an association that allowed several people from the same caravan to vote on matters at association meeting, so a "one van, one vote" policy seems reasonable.
The next objective – and the holy grail for any owners' association – is to represent 51% of the caravans at the park. This is the level of representation that the industry's model licence agreement stipulates must be achieved in order for owners to challenge pitch fee increases. Hitting this figure will generally require a lot of leg-work on behalf of the core members of the association, but it depends on the size of the park. Of course, in this day and age, new media sites such as Twitter and Facebook can reduce the leg-work a great deal.
Once your Association is up and running and representing a good percentage of the park, it will begin to attract attention (if it hasn't already!) and a key piece of advice here is to be reasonable. The quickest way to lose the association's credibility with the park management is to make outlandish demands or make defamatory remarks about the people with whom you are hoping to negotiate.
The final piece of the jigsaw and yet one that is available from the outset is the NACO resource. If you are a NACO member and have a question about forming or running an owners' association at your park, we are on hand to advise. We have an advice leaflet available for download from our website. This can also be sent by post.
Finally – good luck! Sometimes the right group of people just 'clicks' and gets things moving straight away, other times it's a bit more tricky to establish working methods. But perseverance should pay dividends. Our Advice Team have a guidance leaflet on this topic, give them a call if you need any help or guidance.

Need some help from our specialist advisors?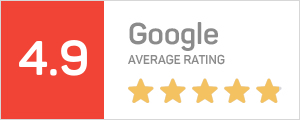 By becoming a NACO Member, you'll have exclusive access to our team of specialist advisors who can help with every aspect of owning your static caravan, from pitch fee increases to faults with your unit.
Our member only benefits include;
Unlimited advice and support from our team of specialists by phone or email
Discounted member only Insurance Rates
Discounts from leading retailers and caravan manufacturers
Access to member only guideance notes and useful PDF downloads
Sell or Rent your static caravan on our website
Quarterly member magazine
Join thousands of other happy NACO members across the UK for just £30 a year!
Got a question? Speak to our team of static caravan specialists
Mon to Fri 9am to 5pm
Sat & Bank Holidays 9am to 1pm