Does my park operator have a duty to clear my park of snow?
Your park operator is obliged under a number of pieces of legislation to take reasonable steps to ensure that you are safe to use their premises during the winter months. Deciding whether the action, or indeed in-action, is reasonable or not is the most difficult bit.
If your park's season extends into the winter months, then it is reasonable to expect that you can use your holiday caravan during this period. A common problem that we've encountered over the past couple of years is the lack of action on behalf of park operators to tackle snow and ice on holiday parks.
Before making a journey to your park, you must also consider whether you'll be able to deal with any snow or ice that gathers on or around your caravan and pitch, as this will be your own responsibility.
The key pieces of legislation to note are:
The Occupiers' Liability Act 1957
The Health and Safety at Work etc Act 1974
Workplace (Health, Safety and Welfare) Regulations 1992
Key areas of a park operator's remit to consider are:
Safe access to the park via paths and steps
Relevant signage to denote possible hazards
Section 2(2) of the Occupiers' Liability Act 1957 states:
"The common duty of care is a duty to take such care as in all the circumstances of the case is reasonable to see that the visitor will be reasonably safe in using the premises for the purposes for which he is invited or permitted by the occupier to be there"
The Occupiers' Liability Act 1957 is an Act of Parliament that concerns the liability of occupiers and others to those individuals who are lawfully on their land. You would lawfully be on an occupier's land if, for example, you were a potential customer visiting a shop, a member of a gym, or visiting your holiday park. The Act regulates the liability of occupiers for injuries caused to lawful visitors, as well as for damage caused to any goods, as a result of "dangers due to the state of the property or (due) to things done or omitted to be done there".
It follows that this duty extends to ensuring that paths and thoroughfares or other areas on which visitors may walk are clear of potential hazards caused by wintry conditions. This duty is particularly important in the context of accidents occurring in:
Private car parks
Entrances to shops
Offices
Supermarkets, premises and related businesses
Once again reasonableness is the key factor. Would it be reasonable for a small shopkeeper to grit an entire car park and make the bays safe for customers?
Possibly not but one might expect this of a supermarket or at the very least expect warnings / signage to alert customers of the potential risk of injury.
Warnings and Signage.
Section 4(1) of the 1957 Act states that:
"In determining whether the occupier of premises has discharged the common duty of care to a visitor, regard is to be had to all the circumstances, so that where damage is caused to a visitor by a danger of which he had been warned by the occupier, the warning is not to be treated, without more, as absolving the occupier from liability, unless in all the circumstances it was enough for the visitor to be reasonably safe."
This section suggests that a warning sign alone may not be sufficient on its own to discharge the duty imposed upon an Occupier. Putting out signs may well be a sensible precautionary step but this must coincide with other "reasonably practicable" methods such as attempting to clear snow or perhaps in extreme cases closing or restricting access to an area that might be in a hazardous state.
Health and Safety at Work etc Act 1974.
Section 3(1) deals with the General duties of employers to persons other than their employees and states:
"It shall be the duty of every employer to conduct his undertaking in such a way as to ensure, so far as is reasonably practicable, that persons not in his employment who may be affected thereby are not thereby exposed to risks to their health or safety."
Workplace (Health, Safety and Welfare) Regulations 1992.
Regulation 12 deals with the condition of floors and traffic routes, in particular at 12(3) it states:
"So far as is reasonably practicable, every floor in a workplace and the surface of every traffic route in a workplace shall be kept free from obstructions and from any article or substance which may cause a person to slip, trip or fall."
In Summary…
Be reasonable about the situation and consider all aspects of the park before making a complaint. If there is a lot of snow at the park, or exceptional temperatures have been experienced, it could be very likely that your operator is struggling with burst pipes, weight of snow issues and other demanding situations.
However, it's clear from the above that it's not adequate for the park operator to sit back and do nothing. Clearance of paths and access ways seems a reasonable minimum coupled with clear signage about hazards and 'no-go' areas.
Ultimately, consider carefully whether you need to go to the park at all, if the weather conditions are due to be extreme you may be placing yourself in harms way when you could be at home in the warm.
Need some help from our specialist advisors?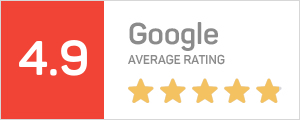 By becoming a NACO Member, you'll have exclusive access to our team of specialist advisors who can help with every aspect of owning your static caravan, from pitch fee increases to faults with your unit.
Our member only benefits include;
Unlimited advice and support from our team of specialists by phone or email
Discounted member only Insurance Rates
Discounts from leading retailers and caravan manufacturers
Access to member only guideance notes and useful PDF downloads
Sell or Rent your static caravan on our website
Quarterly member magazine
Join thousands of other happy NACO members across the UK for just £30 a year!
Got a question? Speak to our team of static caravan specialists
Mon to Fri 9am to 5pm
Sat & Bank Holidays 9am to 1pm