The NACO Exchange Link Programme
We know how much you all love your caravans and the part of the country that you're sited in, but have you ever thought of visiting different areas as far apart as Arbroath in Scotland to Paignton in Devon?
Make good use of wasted weeks when your caravan is unoccupied and more importantly utilise other families' caravans around the country broadening your outlook on new surroundings, visiting great places of interest throughout the United Kingdom and meeting new faces. Below are a few answers to some regularly asked questions, which will assist you in understanding how the NACO Exchange Link Programme works.
•

What is the Exchange Link Programme?
The Caravan Exchange Link is another service we offer which is exclusive to our members. The Programme provides the opportunity to spend a holiday in another member's caravan anywhere in the country. Rather like the 'house-swapping' events seen on TV, members can now take advantage of the facility and can stay at parks on the other side of the country!
When receiving an exchange request for a particular location, we first match the accommodation in the location required & notify members of the exchange opportunity. We collect a few relevant pieces of information in order to organise the exchange, all of which is dealt with on a discreet and confidential basis.
•

Do I have to swap with the people who will be in my caravan?
No. If you have been to that part of the country before, you can visit someone else who is away at the same time, or whenever their caravan is vacant (and we have their permission, of course!)
Anytime it is convenient to both parties. The scheme is ?exible; you don't have to arrange your holiday for the same time as the people you are exchanging with. As long as their caravan is vacant when you need it, and vice versa, then you both have comfortable accommodation in the areas you want to visit.
Anywhere a member in the Exchange Link has a caravan. We have members taking part from Dunoon in Scotland, to Wadebridge in South Cornwall! As long as the dates are satisfactory, there is no reason why you can't try each park, one after the other! The Exchange Link Programme is also a perfect opportunity to sample what other parks have to offer!
Here's what some of our members have to say...
"I submitted a request for a caravan exchange in Spring last year and then heard from Carol that a lady in Norfolk was interested. With the permission of both of us, Carol gave out names and phone numbers and we got in touch. After quite a long conversation, we decided that they would come to my caravan in Yorkshire in August and that we would go there in September. I met the other couple at my caravan to show them round etc (not that showing people round a caravan takes very long!) and they did the same for us a month later. We had a really good holiday and our exchangers assured us they did too. I have no hesitation in recommending the Exchange Link Programme to other readers. It's a great way to see another part of the country and, I've found, caravan owners are a friendly bunch who all look after their caravans and are very welcoming."
"Our exchange link holiday was at Spring Bank Holiday week 2008. We exchanged our caravan in Filey, North Yorks, for one in Newbiggin, Northumberland. The caravan was very comfortable, the owners friendly and obliging, and the site beautifully situated, right next to the sea and river estuary. We had a wonderful holiday and love the unspoilt beauty of Northumberland. This is an excellent way to expand the benefits of owning your own caravan without incurring any extra expense. (Unless you count the £10 arrangement fee!) It was our second experience of exchanging, the first, equally successful, being to North Wales, some years ago. So come on you exchangers, make the most of this excellent scheme. Anyone out there who has yet to discover the beautiful, under-appreciated North Yorkshire coast and countryside?"
"Thank you for your letter dated 17th February in connection with the 2008 Exchange programme. We had 2 caravan exchanges in 2008. One we did not visit the other site but decided to let the people come to us. They thoroughly enjoyed themselves, left a positive message in our visitor's book and left the caravan spotless and I mean spotless!"
"Lovely area and scenery. Made to feel at home in van - many thanks - good exchange."
"Wonderful holiday - great van and everything we needed for our family. Thanks very much"
Need some help from our specialist advisors?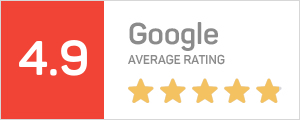 By becoming a NACO Member, you'll have exclusive access to our team of specialist advisors who can help with every aspect of owning your static caravan, from pitch fee increases to faults with your unit.
Our member only benefits include;
Unlimited advice and support from our team of specialists by phone or email
Discounted member only Insurance Rates
Discounts from leading retailers and caravan manufacturers
Access to member only guideance notes and useful PDF downloads
Sell or Rent your static caravan on our website
Quarterly member magazine
Join thousands of other happy NACO members across the UK for just £30 a year!
Got a question? Speak to our team of static caravan specialists
Mon to Fri 9am to 5pm
Sat & Bank Holidays 9am to 1pm